how to keep your kitchen clean Overview
10 tips to keep your kitchen clean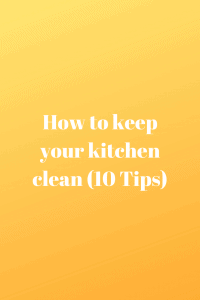 If you know How to keep your kitchen clean, this can help you to speed up the cleaning process.
The kitchen is the heart of your home, or why do you think the most interesting visits and conversations always end there?
No matter how hard you try to fix and decorate your entire home, everyone always ends up in the kitchen.
And there is nothing more enjoyable than an impeccable kitchen, that provokes cooking, that is not the reason for uncomfortable moments with unexpected visits, but the most important thing of all is that our kitchen avoids illnesses and accidents due to cross-contamination.
Therefore, here 10 tips to know how to keep the kitchen clean.
1- Use the market bags for the trash and take it out every day.
Put newspaper in the bottom of the bin and then an extra set of bags, so when you take out the bag that is full of garbage you already have a spare bag.
Throw out the newspaper from the bottom and wash the trash can at least once a week or sooner if it gets dirtier faster.
2- Go cleaning while you cook, so you don't have so much work left for after lunch.
A good shortcut is to fill the sink with hot water and soap and put the dirty elements when you finish you will not have to scrub too much.
3- Keep the refrigerator clean and free of expired or damaged foods.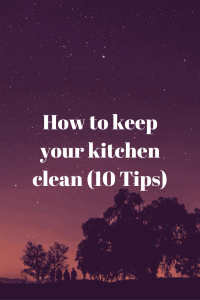 A good idea is to use the leftovers as soon as possible and storing and consuming products by their expiration date.
4- To reduce bacteria levels in utensils,
Replace sponges once a week, remember to keep them dry and out of the dishwasher pot.
5- Wash your kitchen cloths once a week, preferably with hot water.
A kitchen cloth is a cloth that we wear to prepare food with it, so it will pick up duty easily and quickly.
Therefore, it is very important to wash it often (at least once a week).
6- Clean the surfaces after each preparation,
You can do it quickly by wiping and spraying with household disinfectant (water, lemon, bicarbonate, and vinegar), so you can prevent cross-contamination and contact with viruses.
7- Avoid unpleasant visitors (cockroaches and ants).
For this, keep the cupboard organized without dust. When you have a few free minutes and at least once a week, throw away bags and boxes of empty food (such as cereal), clean up spills, organize cans, and clean shelves.
8- Avoid rancid odors on appliances,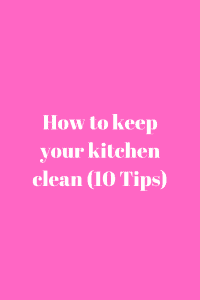 Clean them quickly when they cool down after use, e.g. after breakfast, remove coffee filters, and empty the brewer to avoid stains and the smell of rancid coffee.
9- Every time you buy food,
Put everything in their place immediately, meat, chicken, cheese, etc in the freezer and vegetables in their spot.
10- Clean the floor at least once a week, and every day removes the dust,
So it won't accumulate and never be dirty. Read about the kitchen clean.
It is difficult to keep the kitchen clean, especially what it means to work in it avoiding cross-contamination when you have different diets or diets.
However, we can do it without dying in the attempt.
Remember that your kitchen is the most important place in your home so, try to keep it clean and tidy daily. Check out this ultra-strong tall bag here on Amazon.